Support Multi Cryptoasset Chains
Adappter Wallet is a multi-chain wallet that can manage multiple Cryptoassets.
We support various chains such as Bitcoin, Ethereum, and Klaytn and add more chains through updates.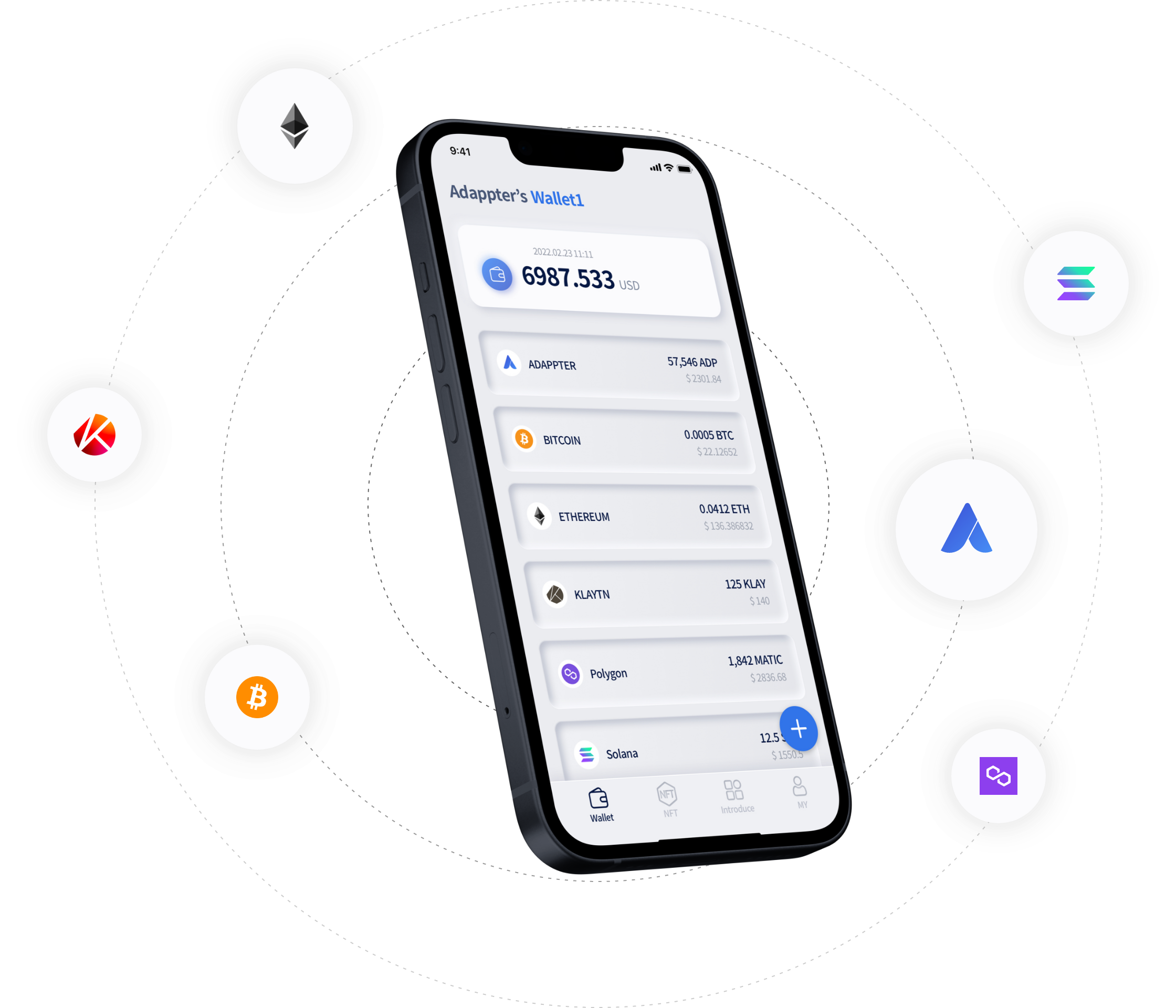 Manage your Cryptoassets
in One place
Check the amount and balances of your assets stored in the various wallets by chains.
Easy management of your portfolio with Adappter wallet.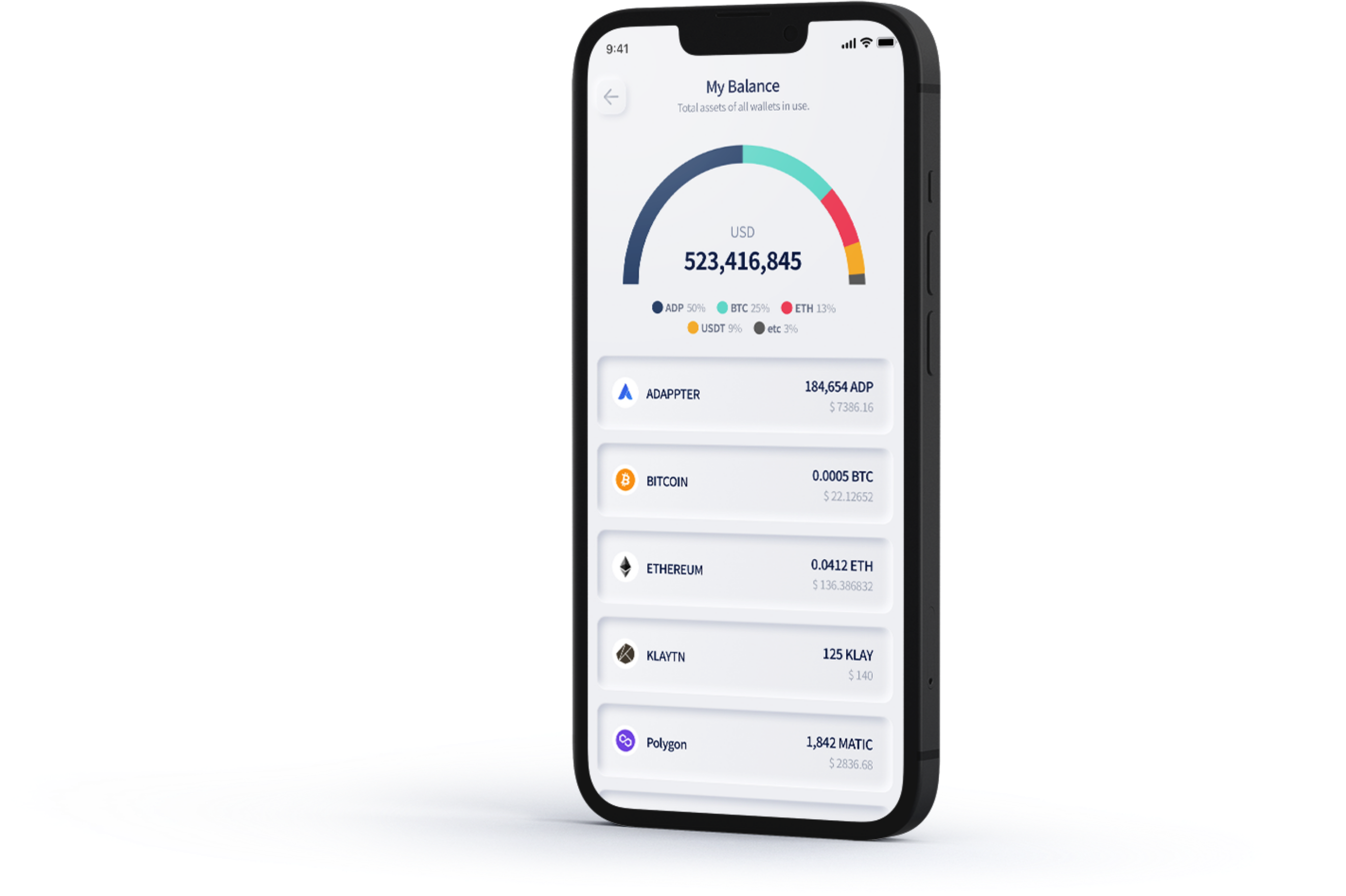 Easy & Accurate
transaction
Support Auto-setting of the best transaction fee for the chains. Easy transfer of your assets with simple UI such as QR codes and check the transaction history.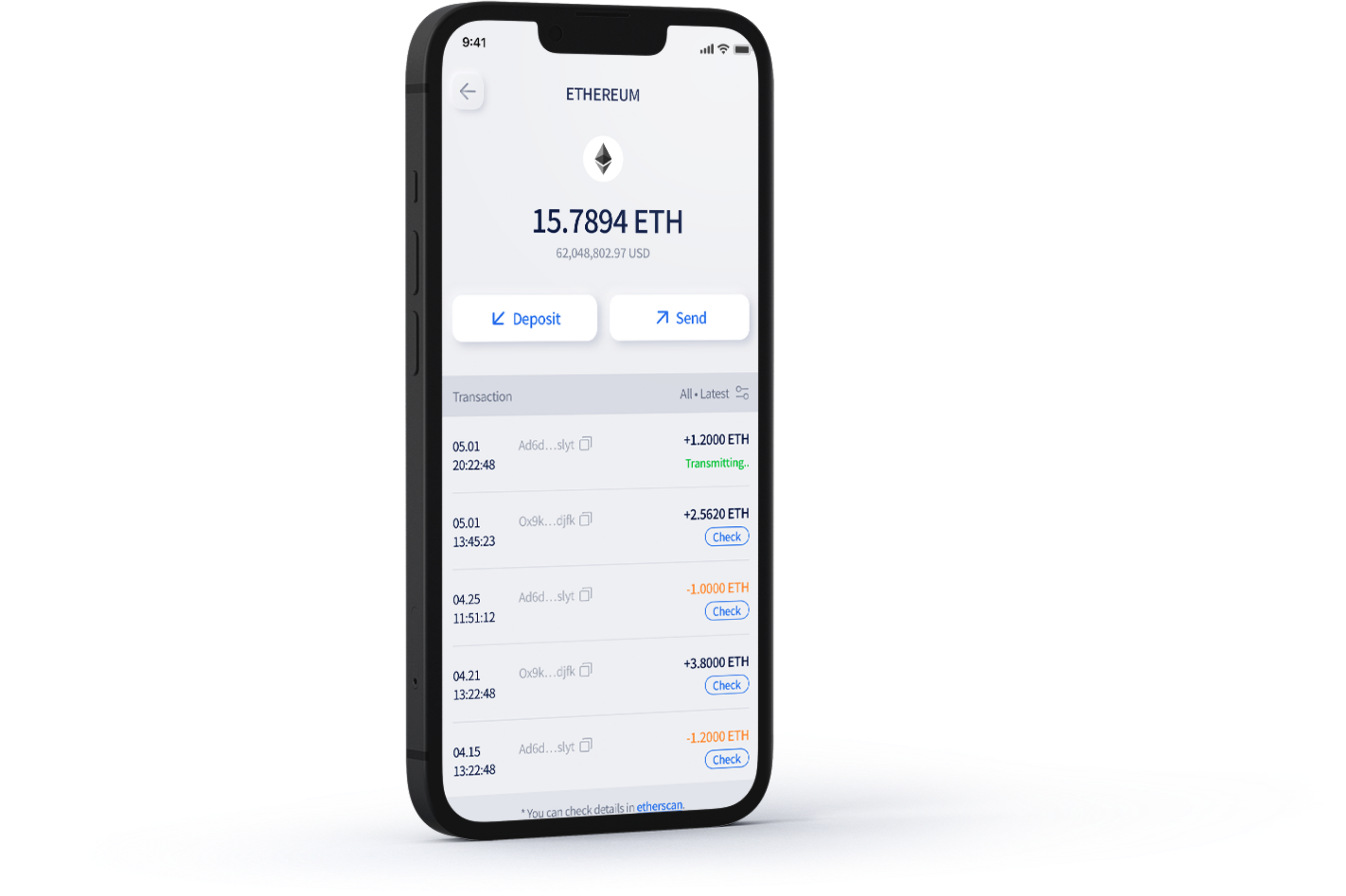 All NFTs in One place
Send and receive NFT of various chains in Adappter Wallet.
Simple manage NFTs that divided in various wallets & exchanges in one wallet.